Rezūm-A minimally invasive and effective new treatment for BPH
Rezūm is a new clinically proven and minimally invasive treatment that utilises the natural energy stored in water vapour to relieve prostatic obstruction. Rezūm can be performed as a day surgery procedure.
During the treatment, sterile water vapour is released into the targeted prostate tissue. As the steam turns back into water, cell damage occurs in the treated area. Over time, the necrotic tissue is resorbed, resulting in widening of the prostatic urethra, and relief of symptoms.
As the prostatic urethra is not damaged by the treatment, bleeding and irritative symptoms are minimised, and patients experience a much more rapid recovery compared to conventional BPH treatments.
• No expected sexual side effects.
• Very safe, effective treatment, with relief of symptoms as early as 2 weeks.
• More cost-effective and durable alternative to long-term medical therapy.
• Patients can return to normal activities within 5-7 days.
• TGA approved and fully covered by private health funds.
• Ideal for patients on anticoagulant/antiplatelet therapy.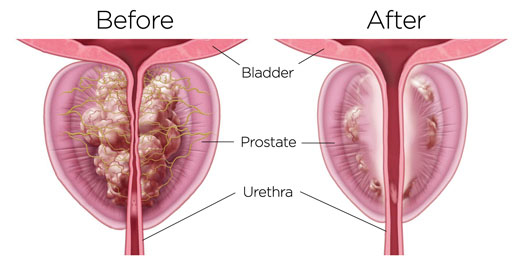 For further information on Rezūm, please contact Dr Patel's office.
Download a Brochure about Rezum